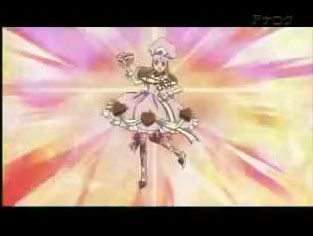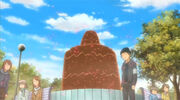 Amulet Clover's Bowl is an anime-only item that she used along with Amulet Clover's Whisk at Episode 70: I Hate Chocolate!?. On Valentine's day she used it to collect up chocolate that Yukina Kogure, her schoolmate, sent at her in Yukina's Chocolate Dream confusion transformation. Even though the stream of chocolate looked like it would overflow from the bowl, it magically stayed inside the bowl, not overflowing. Then with the whisk, she used the chocolate inside her bowl to make solid chocolates that were very tasty and cured everyone of hypnosis. Ran and Miki thoroughly enjoyed their chocolates and commented, "Mmmm! That's our Su!"
Community content is available under
CC-BY-SA
unless otherwise noted.