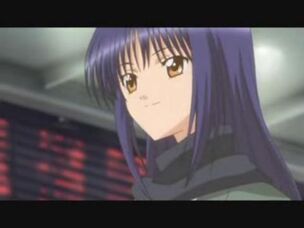 Information
Series: Shugo Chara!
Episode Number: 25
English Title: Nadeshiko! Goodbye Despite Spring!?
Romanji Title: Nadeshiko! Haru Nanoni Sayonara!?
Kanji Title: なでしこ! 春なのにさよなら!?
Airdate: March 29, 2008
Directed by: Susumu Tosaka
Written by: Michiru Shimada
Preceded by: Episode 024: Sketch of Heart!
Followed by: Episode 026: New Beginning!
Summary
Nadeshiko tells the Guardians that she will be leaving for England soon. Meanwhile, Amu is having trouble deciding whether she is in love with Kukai, Tadase, or Ikuto. Amu goes to the Royal Garden to ask Nadeshiko for advice but finds Nadeshiko not present. Amu then goes to Nadeshiko's home where she encounters a mysterious boy named Nagihiko, who claims he is Nadeshiko's older twin brother. (its a trap) Nagihiko runs off with Amu and takes her for a walk in a park. The two eventually visit a shrine where one can pray to have true love with their loved ones and get matching charms. The two eventually the part company. When Nagihiko arrives home, he dresses up as a female and is revealed to be Nadeshiko. It is the Fujisaki family's tradition for the males to be raised as females as part of their dance training.
Trivia
Community content is available under
CC-BY-SA
unless otherwise noted.