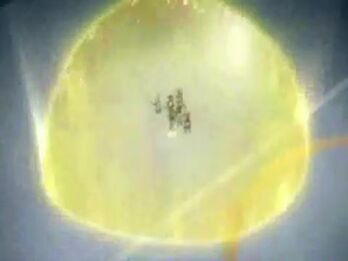 Holy Crown Special
is a much more powerful version of
Platinum Royale
's signature move,
Holy Crown
. It is used as a defensive attack more than an offensive one. In many cases, Amu is often saved by this move. This move was first used in
Episode 43
to help protect Amu and the others. In this attack, a sparkling shower of light and power surge out of Platinum Royale's Royal Scepter and create a golden, glistening orb in the shape of a very large crown.
GIVE ME A BREAK!!!!

This article is not completed or was introduced as a stub. Unfortunately, this article may have lack of information, vulgar interceptions, or unknown lyrics.
You can help Shugo Chara! Wiki! by expanding it.